If there's one thing that irks me – and believe me, there's not just one – it's when people use the argument of "Freedom of Speech" as a catch-all card to justify whatever hateful speech they or someone else is spewing. My favorite is when someone says "I don't agree with what he says, but hey, Free Speech!"
Lucky, there's a comic to explain in fewer, and far better words, what Freedom of Speech really entails: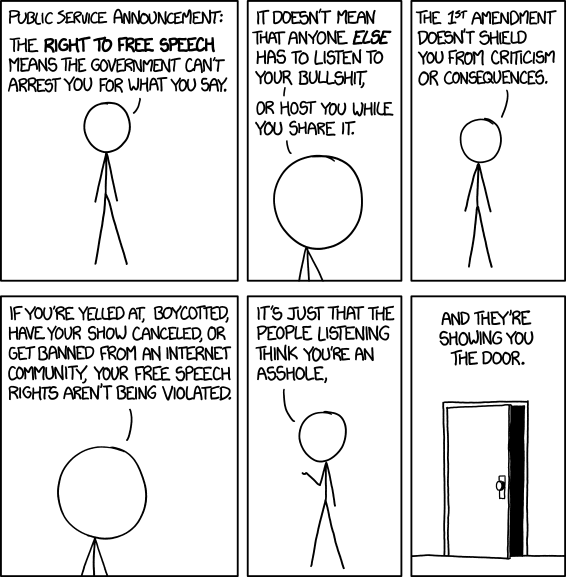 Bottom line is, if you say jerkface things in public, don't be surprised if there are personal consequences from you saying jerkface things. It's that simple.